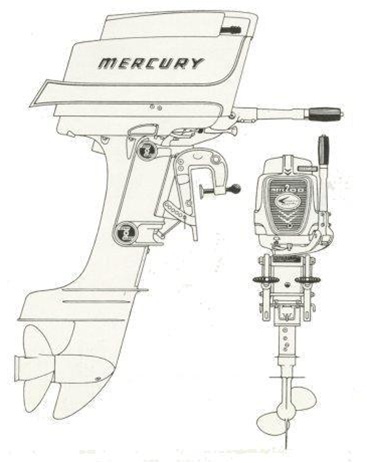 This model was painted all "Cloud White."
The serial numbers was on a plate riveted to the swivel bracket above and between the clamp screws.
Serial numbers 1292910 thru 1346447 are 1960 models.
Serial numbers 1455240 thru 1459239 are 1961 models.
These engines, while technically interesting, have an unusual transmission design that makes them complicated and challenging to service.