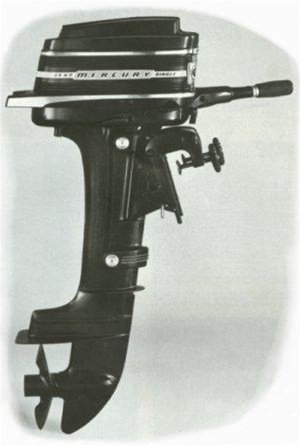 General Information:



This model was painted all "Phantom Black."
The serial number was on a plate riveted to the port side of the swivel bracket.
Serial numbers 1655013 thru 1738940 are 1964 models. (Pictured Above)
Serial numbers 1738941 thru 1885744 are 1965 models.
Serial numbers 1909359 thru 2080068 are 1966 models.
This model was offered in both Short and Long Shaft versions.