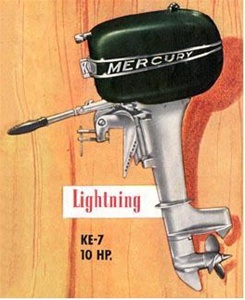 This model was painted "Mercury Green" and "Dull Aluminum."
Model & serial numbers were on the instruction plate riveted across the front of the fuel tank rim.
Serial numbers 191001 to 214217 are 1947 models.
242953 to 277894 are 1948 models.
336636 to 391692 are 1949 models.
A carrying handle appeared on top of the motor around 1949.