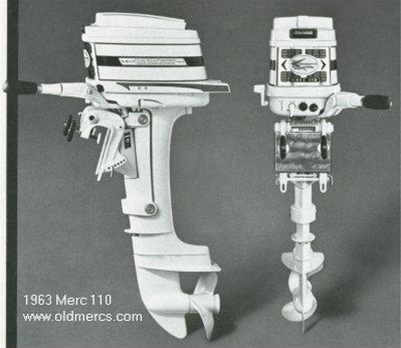 This model was painted all "Cloud White."
The serial number was on a plate riveted to the port side of the swivel bracket.
Serial numbers 1470349 thru 1580202 are 1962 models.
Serial numbers 1580203 thru 1636787 are 1963 models.
This model was offered in both Short and Long Shaft versions.