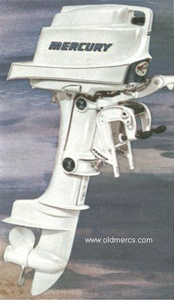 General Information:



This model is known to have been painted all "Cloud White." Other colors are possible.
Model & serial numbers were on the instruction plate riveted to the swivel bracket above and between the clamp screws.

Serial numbers 1120828 thru 1122327 are 1959 models.
These engines, while technically interesting, have an unusual transmission design that makes them complicated and challenging to service.