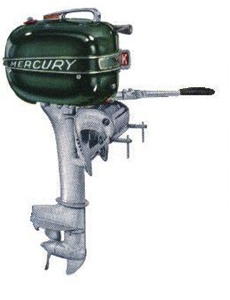 General Information:



This model was painted "Mercury Green" and "Dull Aluminum."
Model & serial numbers were on the instruction plate riveted across the front of the fuel tank rim.
Serial numbers 557618 thru 564117 are 1953 models.
756113 to 762112 are 1954 models.
821418 to 825417 are 1955 models.
Occasionally a model will show up with a lower serial number than listed. These were leftover KE-4's that were issued new serial plates to become Mark 7's.