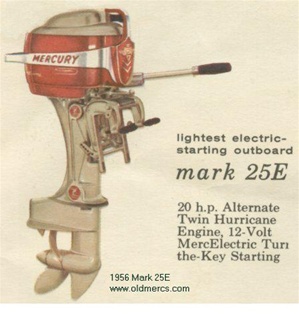 General Information:



1956 engines are known to have been painted "Sunset Orange" & "Sand Tan." They were likely also painted "Quicksilver Green" & "Sand Tan." Other colors are possible as well.
Model & serial numbers were on the instruction plate riveted to the swivel bracket above and between the clamp screws.

Serial numbers 956920 thru 969412 were 1956 models.