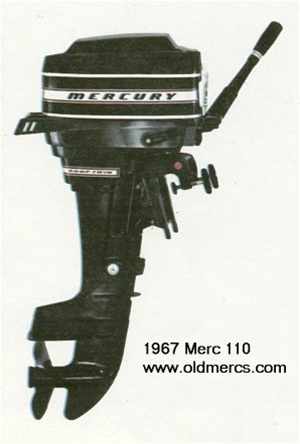 General Information:
This model was painted all "Phantom Black."
The serial number was on a plate riveted to the port side of the swivel bracket.
Serial numbers 2134713 thru 2275946 are 1967 models.
Serial numbers 2290663 thru 2475311 are 1968 models.
Serial numbers 2508759 thru 2708898 are 1969 models.
This model was offered in both Short and Long Shaft versions.