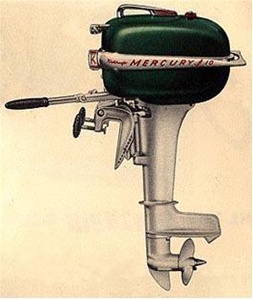 This model was painted "Mercury Green" and "Dull Aluminum."
Model & serial numbers were on the instruction plate riveted across the front of the fuel tank rim.
Serial numbers 360137 to 390185 are 1949 models.
393943 to 402542 are 1950 models.
A few Long Shaft KF7L models were produced. A few engines were factory made to produce more power and had "HD" stamped into the instruction plate.